There are times in our lives when we least expect it, we learn something new.  I myself just recently had one of these moments and I am so thankful!  I have been knitting for many years (ok decades) and have considered myself to be an expert knitter.  When I was younger, I was filled with wonder and awe over playing with different needles, learning new stitches and techniques and seeing what a type of yarn would look like or feel.  I simply could't get enough.  I would learn from other people, purchase Vogue Knitting and numerous other books (long before the internet I might add).  Without realizing it, I came to a point where I said "I know that" and slowly my passion began to fade as my self perceived expertise rose. 
This past fall, one of my customers asked if I would consider knitting her a scarf from a pattern she had found on Craftsy called Hot Oatmeal Lace Shawl which you can follow the link to check out or purchase.  I immediately said "Yes" purchased the kit and the yarn she had chosen.  If you are not familiar with Craftsy, it is a wonderful resource for all crafters and artisans.  There are classes you can take, patterns to purchase and so much more.  What I am most familiar with is their knitting department where you can purchase kits and receive the pattern in both digital and paper, all the recommend yarn for that project as well as tutorials for stitches and techniques.  I highly recommend this site.   
Once my package arrived, I located my size 3 circular needles, took my first ball of yarn, opened the pattern and went to work.  My expertise began to fail me.  I had to restart this scarf 3 times!  Once I settled myself into relaxing, enjoying the art of knitting again, the beautiful texture of the yarn and the delicate display of the stitches I was able to learn again.  I remembered how much knitting is magical for me and the dance between the needles and the yarn is meant to be enjoyed and not rushed or forced.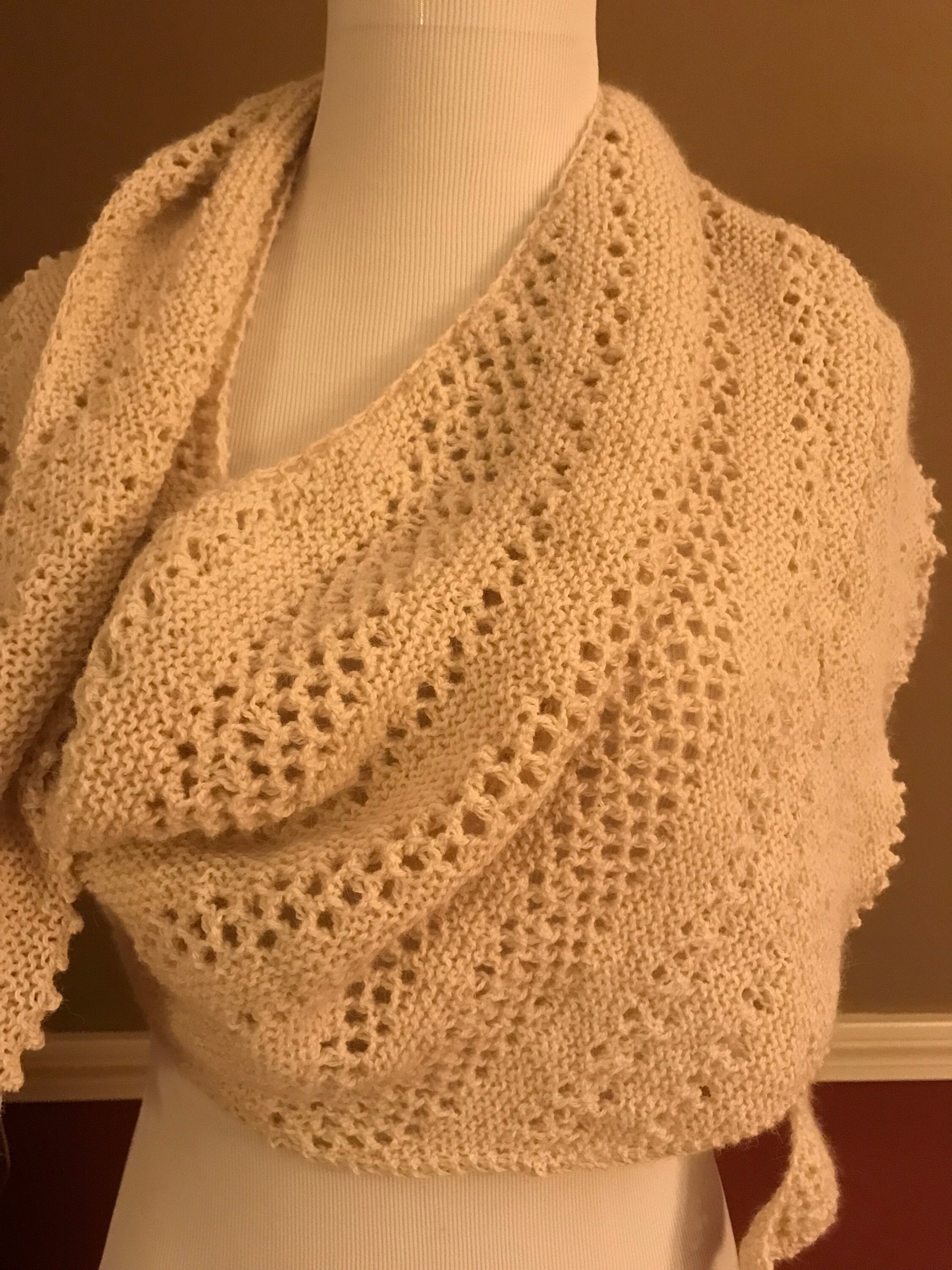 This beautiful project took me much longer than expected and now I realize why, I wasn't just knitting this scarf.  I was getting back to my roots.  I was falling in love with knitting again and now I see my passion with new eyes, new excitement and new wonder.